Five Ways to Celebrate World Breastfeeding Week #WBW15: August 1-7
World Breastfeeding Week is just days away. This year, the theme is "Let's Make It Work," and the focus is on supporting all working women who want to breastfeed. Help spread the word about the benefits of breastfeeding and about the importance of accommodating breastfeeding moms at work.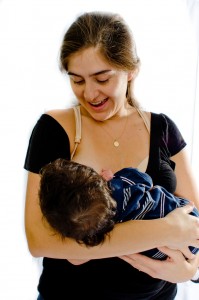 Here are five things you can do to celebrate and support World Breastfeeding Week:
When the week is over, you don't need to lose the momentum because August is National Breastfeeding Month. And when August is over, it's time to remember that you really don't need an excuse to promote the benefits of breastfeeding.
A key component of the Welcome Baby program is support and assistance with breastfeeding. Learn more about Welcome Baby and find a participating hospital here.
Do you have anything to add to the list? Please share it in a comment below.