Webinar: Providing Virtual Care for Breastfeeding Families
Breastfeeding has many benefits for mom and baby. But it's often more challenging than moms expect, and in-person classes and other lactation support services have been cancelled or moved online during the pandemic.
In Los Angeles County, the Welcome Baby program continues to provide breastfeeding support to families, but there are new challenges the staff is facing with supporting new moms virtually.
In this webinar, Robin Kaplan, author and founder/CEO of the San Diego Breastfeeding Center explores those challenges and shares strategies to help staff provide lactation support to families.
(See below for related resources and tools for home visitors.)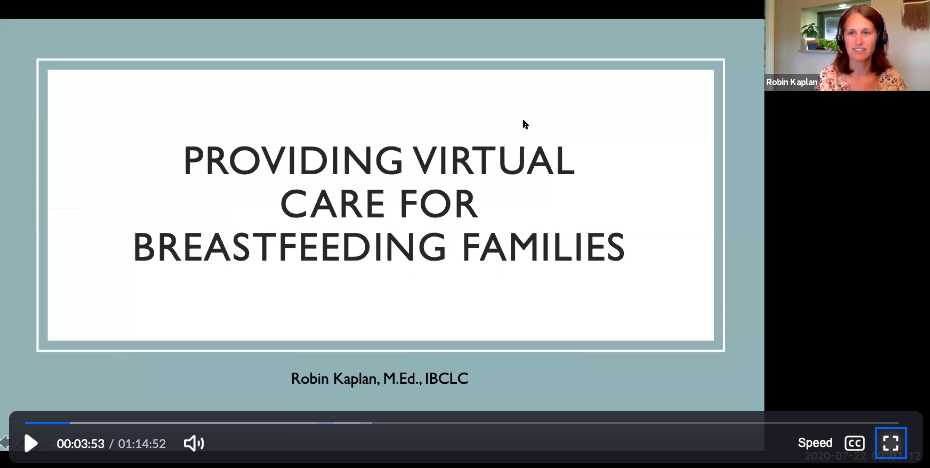 Related Resources: