Peer to Peer Workshop: Engaging and Supporting Fathers Through Home Visiting
[Updated 6/13/2022 to include a new resource.]
On January 23, 2020, the First 5 LA-funded Welcome Baby hospitals convened at the California Endowment in Los Angeles for their annual Peer to Peer, a workshop that is part of the ongoing trainings that all program staff receive each year.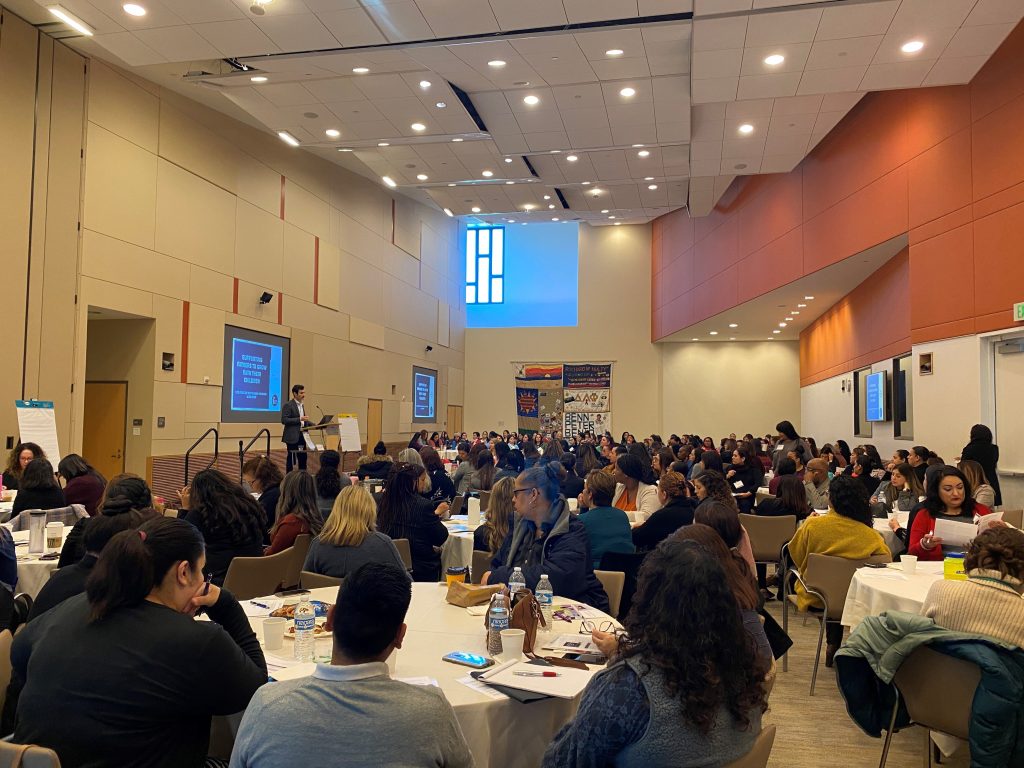 Kevin Gruenberg, Psy.D., of Love, Dad — a home visiting program working to promote paternal engagement and family well-being — kicked off the day with a presentation on the importance of father engagement and the need to better integrate fathers into home visiting.
He discussed the work that he and longtime Welcome Baby trainer Richard Cohen, Ph.D., are doing with a home visiting program tailored specifically for fathers whose partners are experiencing postpartum depression and anxiety. Dr. Gruenberg outlined the reasons why fathers also need support, discussed paternal mental health issues — including the effect of paternal depression, the signs, and how to screen for it — and concluded by sharing strategies that home visiting staff can use with families to help promote father engagement.
Dr. Gruenberg and Dr. Cohen have also teamed up with Carl Fleisher, M.D., from UCLA's Department of Psychiatry to conduct a study on the needs of new fathers in L.A. County. Dr. Gruenberg discussed the survey, which can be found here, and solicited the help of staff to recruit dads with young children (up to age 5) to participate.
Before Dr. Gruenberg's presentation, LA Best Babies Network presented this video highlighting the yeoman's work that home visitors and other staff are doing day in and day out across the county:
The workshop, which was hosted by LA Best Babies Network, First 5 LA, PAC/LAC, Work2Live Productions, and Maternal and Child Health Access, ended with peer group time — giving the staff a chance to connect about their work with colleagues across the Network. The same training will be hosted for the Family Strengthening Network home visiting agencies on February 11, 2020.
Resources