Webinar: Providing Telehealth Visits for Mom and Baby
After childbirth, families often have lots of questions about mom's recovery and their new baby's overall health. With limited support available during the coronavirus pandemic — and the apprehension families feel about seeking in-person care — home visiting programs in L.A. County's Family Strengthening Network have stepped up their virtual visits to provide answers and lots of other support.
In this webinar, Dr. Ruth Mielke and Terry Meng discuss ways to optimize virtual visits and overcome challenges that are unique to this format. By the end, you'll learn:
Best practices in telehealth for mother/baby assessment, management, and education
Components of and critical baseline assessments for early postpartum and newborn care
Ways to identify abnormalities in the mother/newborn dyad that require further evaluation
(See below for related resources and tools for home visitors.)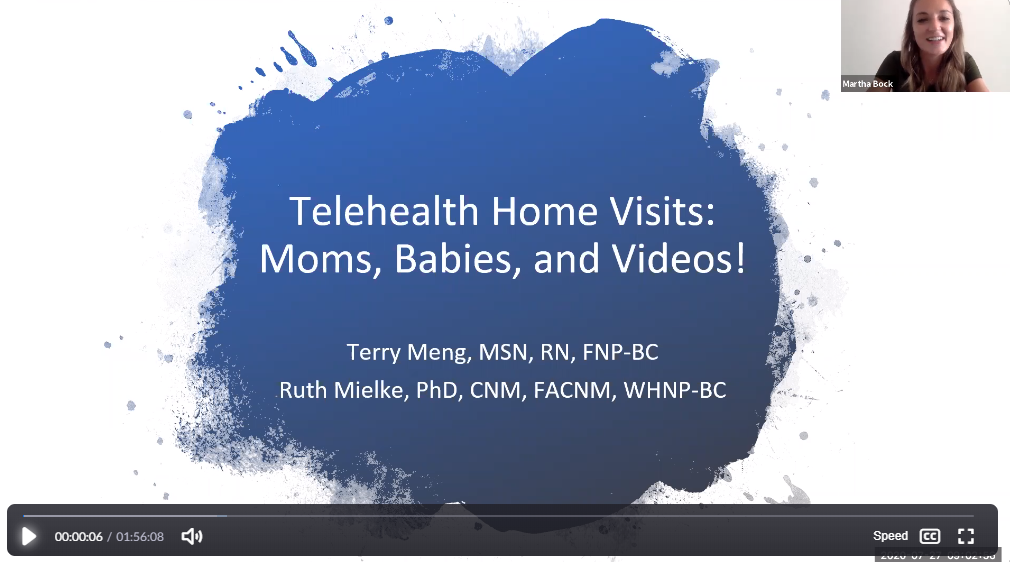 Related Resources:
Also see our continually updated post on COVID-19 Information and Resources for Home Visitors and the Families They Serve.