LABBN presents at the Postpartum Support International Conference
Postpartum Support International held its 35th annual conference on July 13-17, 2022, in New Orleans.
The conference brings together a variety of professionals in the field of perinatal mental health to share ideas on how to advance this work.
At this year's conference, LA Best Babies Network's Public Health Research Associates Martha Bock and Kayla Kakavand (pictured below) joined the list of presenters. Focusing on how L.A. County's home visiting programs are supporting families, they presented the following: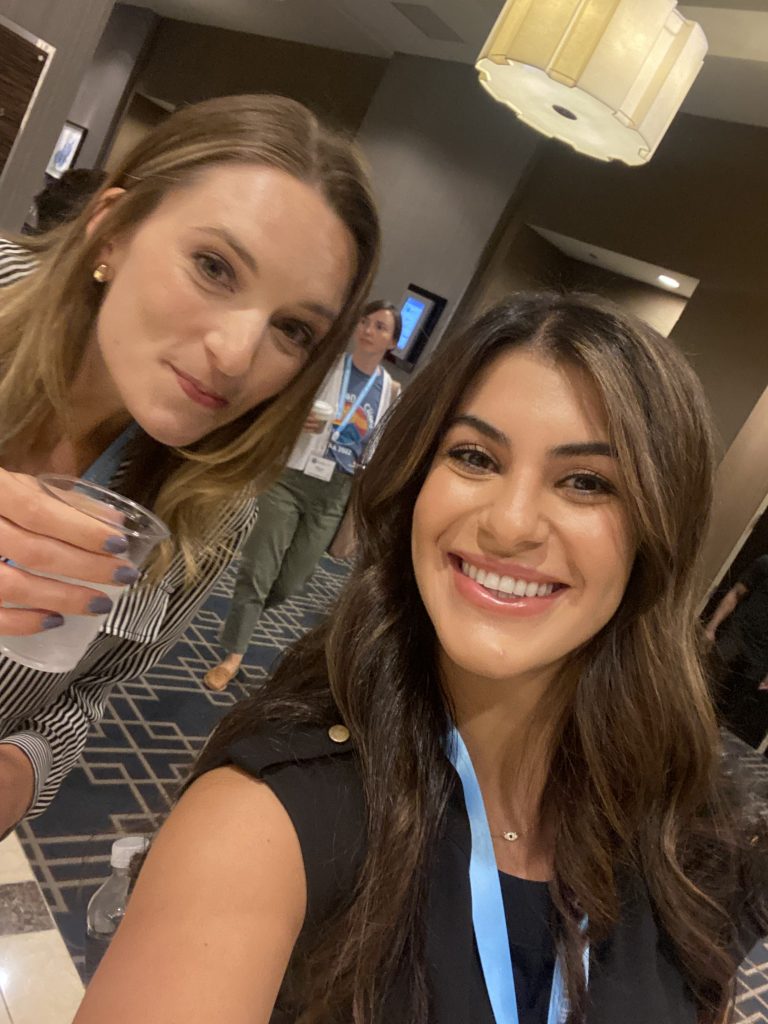 Once recordings of their presentations become available, we will share them here.