Dr. Margaret Lynn Yonekura, MD: Maternal Health Champion
Congratulations to our very own Dr. Margaret Lynn Yonekura, Executive Director of LA Best Babies Network (LABBN) and Director of Community Health at Dignity Health – California Hospital Medical Center, who was recognized at Maternal Mental Health NOW's Speak Up When You're Down gala for her leadership and hard work supporting women with perinatal depression and anxiety.
Dr. Yonekura received the Maternal Mental Health Champion Award at this event that honored and celebrated local women who have survived postpartum depression, and the friends, family, and providers who have supported them.
Other Champion Award honorees:
Dignity Health, which has implemented a system-wide approach to caring for women with postpartum depression and other perinatal mood and anxiety disorders. Learn more about Dignity Health's initiative.
Assemblymember Brian Maienschein, who has worked to increase the capacity of health care providers to screen and treat maternal mental health disorders.
The writers and producers of "Black-ish," whose work has helped counter the stigma attached to postpartum depression.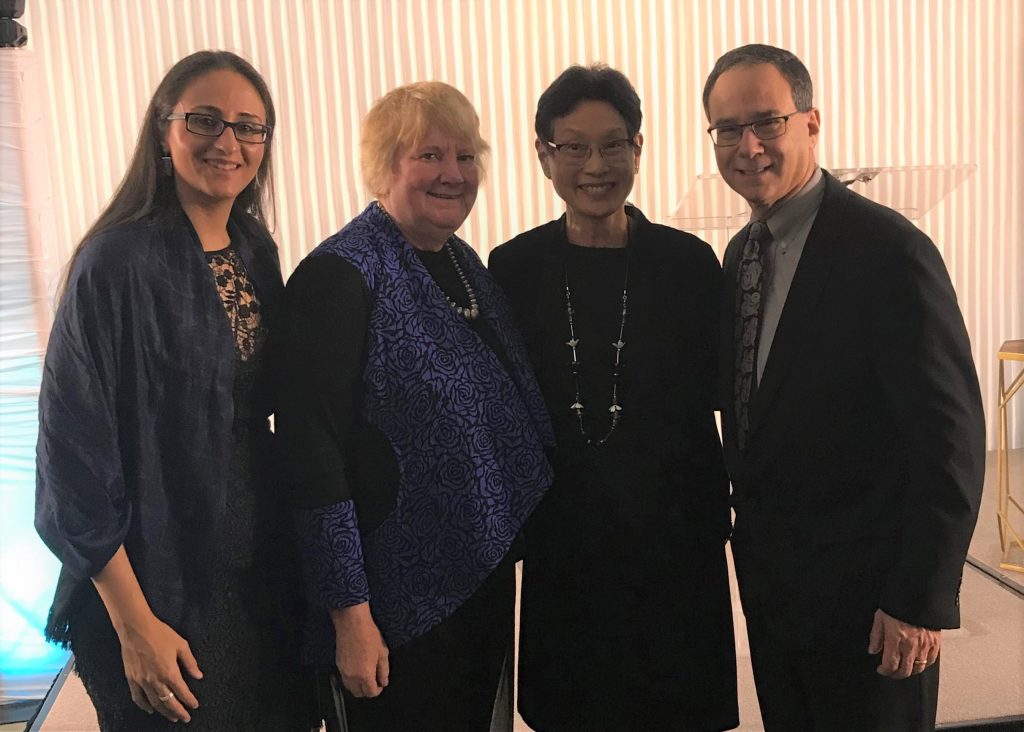 "Tonight's honorees have played no small part helping Maternal Mental Health NOW achieve this vision," said the organization's Executive Director Kelly O'Connor Kay, referring to the need to make perinatal mental health support available to all women in Los Angeles County.
Dr. Yonekura's contributions to the field of maternal and child health are vast and varied. Academically, she continues to serve as a faculty member at both USC and UCLA Schools of Medicine. Clinically, she continues her work as a board certified obstetrician-gynecologist with a subspecialty certification in maternal-fetal medicine. Beyond that, since 2000, she has served as the Director of Community Health at Dignity Health – California Hospital Medical Center, where she helped establish Hope Street Family Center, which offers free services and activities to promote the health and wellness of L.A.'s low-income families. Dr. Yonekura is also executive director of LA Best Babies Network, which oversees and provides training for First 5 LA-funded home visiting programs in LA County, including the Welcome Baby program.
But wait, there's more …
Also a recognized expert in the field of perinatal substance use disorders, Dr. Yonekura has led efforts to support L.A. County's pregnant and parenting chemically-dependent women and their children. In 1990, she helped establish Options for Recovery: Harbor/ South Bay, a comprehensive recovery treatment program, which she continues to support.
As we said, Dr. Y's experience, knowledge, and contributions are vast and varied. But from the looks of it, the one thing she seems to know very little about is how to get enough rest.