Black History Month Resources for Now and Beyond
Black History Month 2022 wrapped up last week, but the commitment to honor and learn about Black history, excellence, and empowerment should never end. This year's theme of Black Health and Wellness is something we always want to keep front and center, and we hope our guide to Support Services for African-American Moms and Families During and After Pregnancy will help in that regard.
To extend the benefits of Black History Month throughout the year, we've rounded up resources to help families — with a focus on reading books and using that activity to promote an anti-racist culture at home.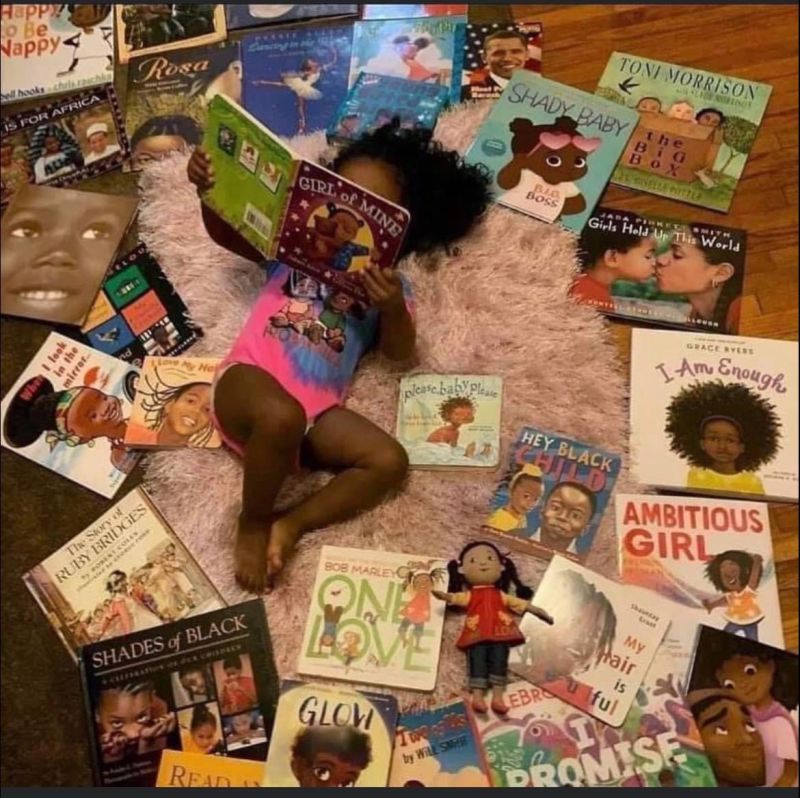 Reading Resources
Using Books to Talk With Kids About Race and Racism
This article, on the American Academy of Pediatrics site HealthyChildren.org, highlights the importance of reading to children and how to use the activity to teach about cultural humility and anti-racism. Lots of links to other resources here, including these:
How and where to get books:
LA County Library African American and Black History Month
The library celebrated Black History Month with virtual programs for all ages, including a genealogy workshop, virtual storytime, and art activities.
Reading Rockets – Celebrating and Learning About Black History and Culture
Children's book suggestions, interviews with Black children's authors and illustrators, classroom activities, online history resources, and powerful documentaries.
MiJa Books Storytime! on YouTube
A project of MiJa Books that aims to promote bilingual literacy through the reading of diverse and inclusive books.
Webinar: Writing a New Chapter: Advancing Diversity in Children's Books
The National Black Child Development Institute (NBCDI), Too Small to Fail, and Raising A Reader recently joined forces for a virtual conversation about how children's literature can promote diversity, equity, and inclusion. Here's the recording:

Upcoming Events by and for African American Families
(Also see our continually updated lists of Upcoming Events for Early Childhood Professionals and Upcoming Events for Families in L.A. County.)
Webinar Series: Parenting While Black 2022
March 7 – May 16, 12:00pm
For questions, contact Eva Rivera at eva.rivera@childrens.harvard.edu.
Presented by Brazelton Touchpoints Center

Black Daddy Dialogue Social Support Group: Changing the Narrative of African American/Black Fathers and Families
Every 2nd Wednesday of the month, 6:30-8:00pm
Meetings are open to fathers/father figures of all ages raising African American/Black children. For more information, contact LeHenry Solomon at fathersforabrighterfuture@gmail.com or call (424) 223-2133.
Presented by South LA/South Bay African American Infant and Maternal Mortality Community Action Team
Virtual Provider Training Series: P.A.T.H. Training for Providers: Real Talk. Real Options.
March 22, 3:00-5:00 pm
Presented by Black Infants & Families Los Angeles
Black Maternal Health Week 2022
April 11-17
Presented by Black Mama's Matter Alliance
Webinar: "Cultural Dimensions of Lactation: Supporting Black/African American Families"
May 19, 10:00am
Presented by Breastfeed LA
Additional Resources
First 5 LA: Celebrating Black History Month
A collection of educational resources and virtual events in honor of Black history. 
TV and Movie Recommendations for Families
Snuggling up with little ones and a good book — it's hard to beat that, but there's nothing wrong with having a family movie/TV night. Here are some good recommendations from Common Sense Media:
Webinar: Historical Framework on Traditional African American Parenting and Discipline
Child welfare expert Dr. Angelique Anderson walks us through the historical, cultural, and physiological factors that have influenced parenting styles — and how this has influenced child development in African American families.